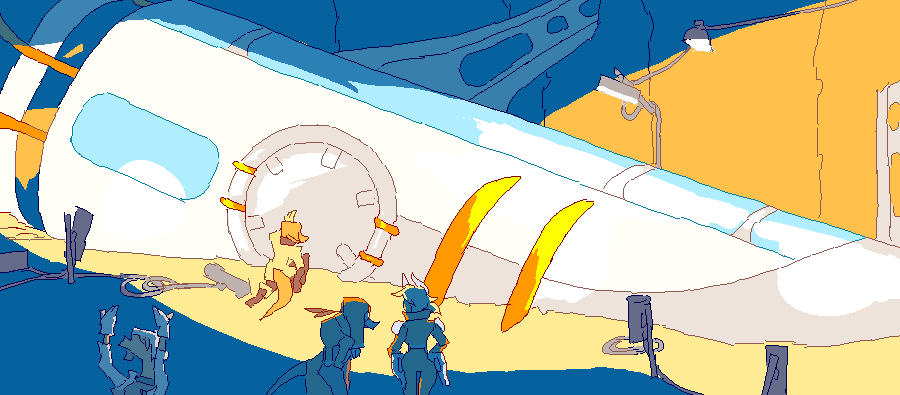 The people of Lans were not the first to inhabit it. Caches of ancient and powerful resources lay hidden around the world.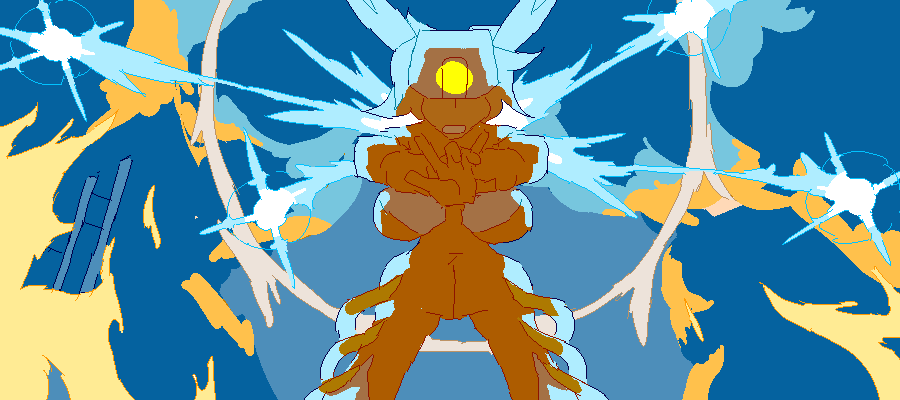 For much of history, individual might was law, and those best equipped fought day-to-day against other self-made gods.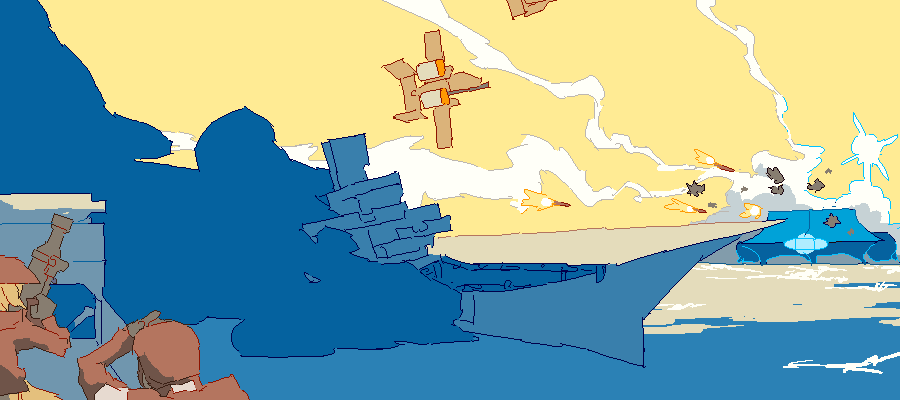 Reliance on ancient powers spells their defeat against a debilitating new foe. Survivors enter the age of military states, renewing faith in sweat, explosives, and steel.
Their world lay in ruins as a new generation of fleets venture back into the destruction to reclaim the colonies.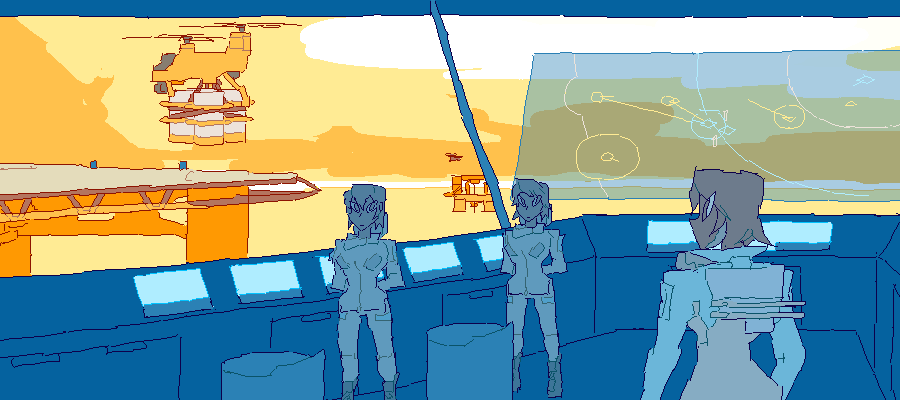 ---
cuoqet, 2017